This piece was first published in The Citizen on Monday 20 May 2014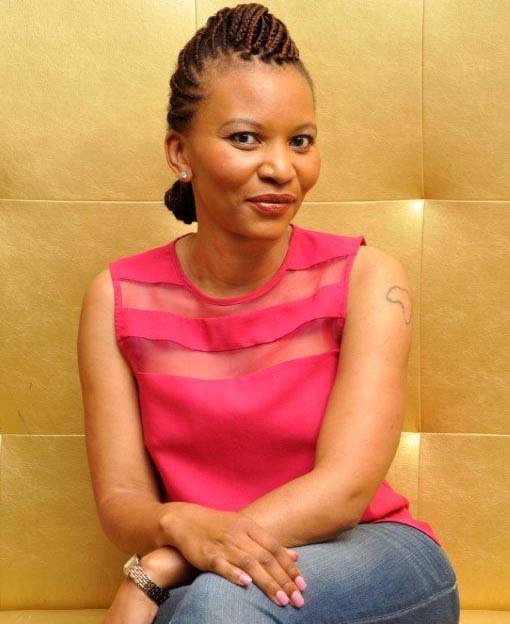 Columnist
Kay Sexwale
I have been following the controversy surrounding Redi Tlhabi's book Endings and Beginnings.
The Citizen has taken lead in this story, speaking to a family – the Mapitses – who claim that Tlhabi wrote about their son, but misrepresented facts.
This family appears aggrieved that Tlhabi did not speak to them before writing the book.
Tlhabi claims that her protagonist, Mabegzo, is not the same person as the one the Mapitses claim. She emphasises that the names she uses in the book are fictitious.
The book is based on Tlhabi's relationship with this character, who she met as a schoolgirl. He took a liking to her, but he was a known gangster in her neighbourhood of Orlando East in Soweto.
Tlhabi alleges to have traced the family of her protagonist, and interviewed a woman who claims to be his mother.
This woman, who Tlhabi named Imelda in the book to protect her identity, now lives in Lesotho and does not wish to speak to the media, according to Tlhabi, again allegedly because she claims her son was a result of a gang rape.
What intrigues me is how the Mapitses, who are clearly not mentioned or identified in Tlhabi's book, have made a choice to bring themselves into her story, and then turn around and claim that she has harmed them.
Until they approached The Citizen we did not know about them.
Anyone who would have read the book would have known about the anonymous Imelda, and nothing more.
Now the Mapitses, on their own volition, decide that Tlhabi's protagonist is their son and insist that she must endorse their version of the story.
I think it is too early to call Tlhabi a "liar" on the basis of a counter claim.
None of the two versions produce any concrete proof that Tlhabi is lying. To believe one over the other without evidence does not sit well with me, and so I start to wonder why so much ink is spent on this matter.
Another thing that doesn't sit well with me is the negative inference about Tlhabi hiring a spin doctor. That is what public figures do when there is negative publicity about them – it is no admission of guilt!
Is there no possibility that Tlhabi could have written about a different Mabegzo from the Mapitse one? If they claim that their son died in Dube and Tlhabi's one died in Orlando East, doesn't this indeed show a possibility that these are two different people written about here?
I think Tlhabi got herself into this mess by answering too many questions and then keeping quiet for too long while more allegations were made. I am glad she finally came out last week and explained her story.
I am also glad that she has committed to apologising should she be found to have lied.
Now, in fairness, the burden of proof lies with the Mapitses to show beyond reasonable doubt that Tlhabi stole their son's story and wrote a book from which a movie is about to be cast.
We should treat anything less than absolute proof as innuendo at worst, and coincidence at best.
…